LIVE Construction updates on these socials:
Also make sure to check out the virtual tour of the property!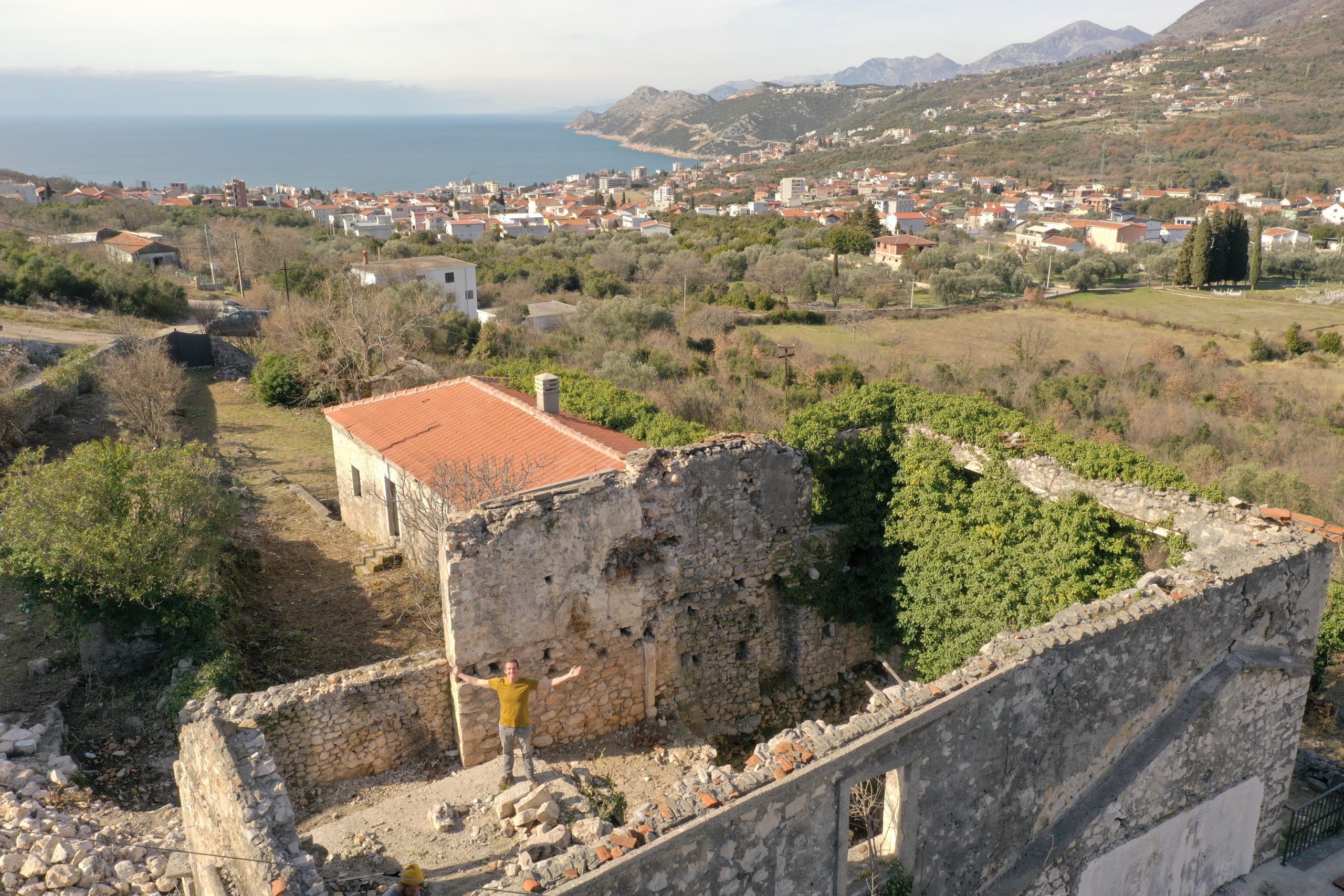 📅 December, 2021 ▶️ I have purchased a 2400 square meter land in a beautiful spot in Pečurice, Montenegro with sunset views over the Adriatic sea and the mountains. The property is home to an incredible stone ruin from the 18th century which was used as a defensive structure by the Ottoman empire. The plan is to open a Coworking space environment during the day and turn the it into a bar with live music in the evening. I will also have lodging options for up to 20 people in wooden cabins and add extras such as a gym, pool, sauna, jacuzzi plus even a small wine cellar! Construction starts in February 2022 and if everything goes well, I might be able to open it between late summer and end of 2022 already. The plan is to keep as much as possible original, but also make it as safe as possible. Some walls that had been added by a local farmer in more recent history are very unstable and need to be taken down and rebuilt with the same stone by hand again. All the amazing stonewalls on the four different levels of the property will stay untouched as they are already perfect just they way they are. Check out the Info PDF & Photos link above for some more details and a bunch of photos of the Montenegro Tower.
I couldn't be happier, especially since old ruins such as these are pretty rare and they will make sure that my place has a very unique charm. With all that space I can be very creative and pretty much do anything that comes into my mind! Follow the Facebook and/or Instagram pages for updates on the construction process. My YouTube channel will also feature a full length documentary video in the future! Below are the first updates on the property including a complete virtual walk through of the entire area after we cleaned it up: